A boiler that generates electricity
The SmartWatt Boiler is a drop-in replacement solution that more than pays for itself over time by lowering a building's energy costs. Helping building owners reduce their carbon emissions, the boiler is much more efficient and uses less natural gas than the traditional boilers they replace.
Meet the SmartWatt Boiler
The SmartWatt Boiler is the next-generation heating technology that enables building owners to produce efficient heating, generate free electricity, and enjoy backup power, all in one system. Already installed in apartment buildings, college dorms and other commercial buildings, the SmartWatt Boiler was recognized by U.S. Senator Chris Murphy of Connecticut as a 2002 Innovator.
At nearly 98 percent (HHV) heating efficiency, the SmartWatt Boiler light-commercial is one of most efficient heating solutions for buildings and homes in the market. 
Power
The SmartWatt Boiler comes equipped with a seamlessly integrated generator, protecting your building or home against the rising cost of electricity. A closed loop, radial, micro steam turbine incorporated in the SmartWatt boiler light-commercial combustion chamber is designed to generate up to 6 kW of free, onsite electricity while heat is being produced.
Backup Power
When the power goes out, even for a few hours, life is disrupted. When it goes out for days, the impact can be unbearable, leaving you without access to heat, air conditioning, refrigeration, and light.In addition to offsetting your electricity costs, the SmartWatt Boiler can help you feel more protected with embedded, continuous backup power.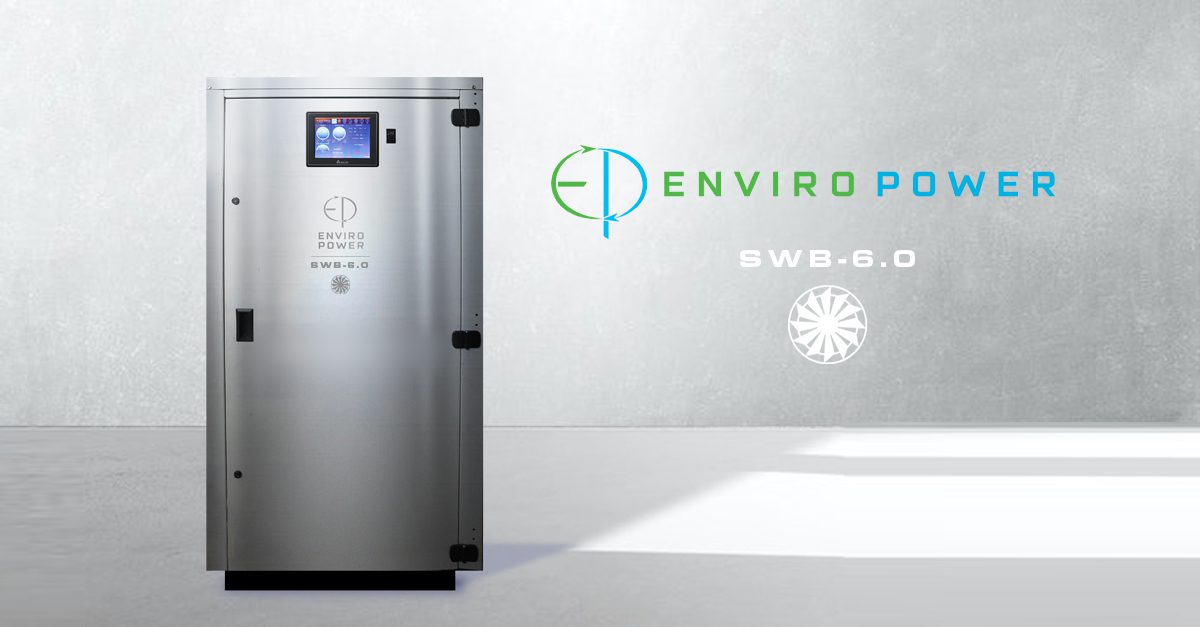 Compact Design and Simple Installation
At under 600 lbs and sized to easily fit through 28" doorways, the SmartWatt Boiler light-commercial makes installation fast and easy. Our technology provides solutions for energy upgrades, old equipment replacement, or new construction. The SmartWatt Boiler light-commercial is the smart, energy efficient choice for your heating solution. 
Buildings that require heat year round qualify for the most savings and receive the fastest payback. Examples include multifamily housing, lodging, restaurants, nursing homes, laundries, and many industrial properties. The SmartWatt Boiler light-commercial also is suitable for larger homes that require around 150,000 BTUh of heating solution.
Building automation system compatibility
Need to connect to a building automation system? We've got you covered. With a ModBus communication protocol, the SmartWatt Boiler can be easily integrated into any building's automation system.
Multi-fuel system
The SmartWatt Boiler light-commercial is designed to run on either natural gas or liquid propane (LPG), offering greater fuel flexibility. A simple adjustment performed by your installer is usually all that is required to switch fuel sources. An advanced model of the SmartWatt Boiler light-commercial will also run on hydrogen and renewable natural gas (RNG), providing renewable heat and electricity.
A boiler that generates electricity
Nearly 98 percent overall efficiency
Our high-efficiency condensing boiler technology combined with a Rankine cycle, closed-loop, electricity generating turbine provides a combination of thermal and electrical performance unmatched in the industry. While a typical condensing boiler may have efficiencies of 90-95 percent, the SmartWatt boiler's nearly 98 percent efficiency is well above that range and provides free, onsite power generation.
Maintenance-free power
The SmartWatt Boiler's electrical power generator is a sealed power system which requires no additional maintenance. The expander has a design life of 10 years with no expected overhaul or major maintenance event.
Easy, low-cost boiler maintenance
With easy-access panels and the low maintenance requirements of modern condensing boiler components, the SmartWatt Boiler is inexpensive and easy to service.
 Heat-only mode
Ultimate reliability is at the heart of the SmartWatt Boiler design. Redundant heat-only capability is a standard feature providing industry leading up-time.
Black-start, backup power capability upgrade
Interested in improving energy resiliency? The SmartWatt Boiler system is designed with an upgradeable black-start, backup power feature at a fraction of the cost when compared to a standby power generator.